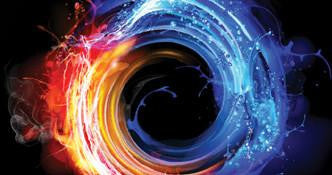 Alternative Energy
$ 100.00
An "Energy Symphony" for orchestra - Proceed to purchase if you would like to buy a study score.  
Conductor's Score and Performance Parts for RENTAL ONLY. Please send an email to info@aphramusic.com to request a rental application form.
Approximate Duration: 30'
YouTube Clip: https://www.youtube.com/watch?v=-JVIR_TmnnU
Buy on iTunes: https://itunes.apple.com/us/album/riccardo-muti-conducts-mason/id805807947
PROGRAM NOTES
Alternative Energy is an 'energy symphony' spanning four movements and hundreds of years. Beginning in a rustic Midwestern junkyard in the late 19th Century, the piece travels through ever greater and more powerful forces of energy — a present-day particle collider, a futuristic Chinese nuclear plant — until it reaches a future Icelandic rainforest, where humanity's last inhabitants seek a return to a simpler way of life.

The idée fixe that links these disparate worlds appears early in "Ford's Farm, 1896." This melody is heard on the fiddle — conjuring a figure like Henry Ford — and is accompanied by junkyard percussion and a 'phantom orchestra' that trails the fiddler like ghosts. The accelerando cranking of a car motor becomes a special motif in the piece, a kind of rhythmic embodiment of ever-more-powerful energy. Indeed, this crank motif explodes in the electronics in the second movement's present-day Chicago, where we encounter actual recordings from the FermiLab particle collider. Hip-hop beats, jazzy brass interjections, and joyous voltage surges bring the movement to a clangorous finish.

Zoom a hundred years into the dark future of the "Xinjiang Province, 2112" where a great deal of the Chinese energy industry is based. On an eerie wasteland, a lone flute sings a tragically distorted version of the fiddle tune, dreaming of a forgotten natural world. But a powerful industrial energy simmers to the surface, and over the ensuing hardcore techno, wild orchestral splashes drive us to a catastrophic meltdown. As the smoke clears, we find ourselves even further into the future: a Icelandic rainforest on a hotter planet. Gentle, out-of-tune pizzicato accompany our fiddler, who returns over a woody percussion ensemble to make a quiet plea for simpler times. The occasional song of future birds whip around us, a naturalistic version of the crank motif. Distant tribal voices call for the building of a fire — our first energy source.
INSTRUMENTATION
3 flutes (2nd = alto flute, 1.2.3. = piccolo)
3 oboes (3rd d= English Horn)
3 Bb clarinets (2nd = Eb clarinet)
3 bassoons (3rd = contrabassoon)
4 horns in F
3 C trumpets
2 tenor trombones
bass trombone
tuba
laptop (see performance notes)
percussion (3 players)
harp
piano
strings
PERFORMANCE NOTES  
The piece requires a laptop, 6 speakers placed around the orchestra, and a few onstage monitors. Included with the rental of the materials is a download link for a simple software sampler that triggers the sounds from the laptop (an additional percussionist or an assistant conductor simply hits laptop keys at rehearsal numbers). The electronic component is simple and workable within a compressed orchestral rehearsal period, and a live version of the electronic part can be realized when the composer is present.

REVIEWS:
"A formidable and inventive new work...a narrative so compelling and so imaginatively crafted... Its four movements offer a time-traveling montage, from 1896 through the year 2222, that is alternately whimsical, moving and eerie. It's also Bates' most ambitious and epically scaled work to date, and it shows his mastery of the orchestral landscape like nothing before it." -SF Chronicle

"To judge from the prolonged applause and cheers that erupted from the younger-than-usual crowd attending Thursday's first performance of Alternative Energy, Muti is backing another Bates crowd-pleaser. Alternative Energy is exceedingly well-made and goes down very easily. It's the kind of score that brings out the musical dramatist in Muti: He and the CSO members – most notably principal percussionist Cynthia Yeh and concertmaster Robert Chen – threw themselves into the music with considerable mega-wattage of their own." -Chicago Tribune