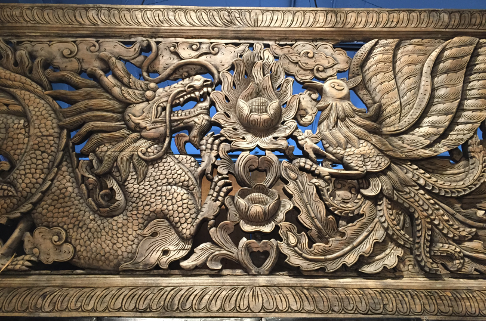 Anthology of Fantastic Zoology
$ 125.00
A concerto for orchestra - Proceed to purchase if you would like to buy a study score.  
Conductor's Score and Performance Parts for RENTAL ONLY. Please send an email to info@aphramusic.com to request a rental application form.
Approximate Duration: 35'
PROGRAM NOTES
    The slim size of Jorge Luis Borges' Anthology of Fantastic Zoology belies the teeming bestiary contained within its pages.  A master of magical realism and narrative puzzles, Borges was the perfect writer to create a compendium of mythological creatures.  Several are of his own invention.
    The musical realization of this, a kind of psychedelic Carnival of the Animals, is presented in eleven interlocking movements (a sprawling form inspired by French and Russian ballet scores).  In between evocations of creatures familiar (sprite, nymph) and unknown (an animal that is an island), brief "forest interludes" take us deeper into the night, and deeper into the forest itself.
    Imaginative creatures provoke new sounds and instrumentation, with a special focus on spatial possibilities using a variety of soloists.  For example, the opening "Sprite" hops from music stand to music stand, even bouncing offstage.  "The A Bao A Qu" is a serpentine creature that slithers up a tower; gloriously molts at the top; then slides back down, so the entire movement – like the life-cycle of the animal – is an exact palindrome.
    "Nymphs" features two frolicking clarinets, while "The Gryphon" uses timpani and brass to conjure a flying lion that hunts horses (in this case, the violins).  The lyrical core of the piece, "Sirens," features offstage violins that lure the rest of the strings, one by one, to an epiphany.  But it is short lived, as the island they near devours them in "The Zaratan," an island-sized animal conjured by tone clusters.  The sprawling finale occurs at the witching-hour moment between midnight and dawn (madrugada, from the Spanish).  This movement collapses the entire work upon itself, and all of the animals fuse together in the darkest, deepest part of the forest.
    In the virtuosity the piece requires of soloists and sections, it resembles a concerto for orchestra, and every note was written with specific players in mind.  Many of the players of the Chicago Symphony Orchestra have become dear friends, as has Maestro Riccardo Muti – whose unique abilities as a musical dramatist inspired the piece from beginning to end.

INSTRUMENTATION
3 flutes (3rd doubling piccolo)
3 oboes (3rd doubling English Horn)
3 Bb clarinets (2nd doubling Eb Clarinet & Bass Clarinet)
2 bassoons
1 contra
4 horns in F
3 C trumpets
2 tenor trombones
bass trombone
tuba
percussion (3 players)
harp
piano / celesta
strings