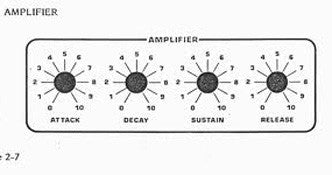 Attack Decay Sustain Release
$ 45.00
A fanfare for orchestra - Proceed to purchase if you would like to buy a study score.  
Conductor's Score and Performance Parts for RENTAL ONLY. Please send an email to info@aphramusic.com to request a rental application form.
Approximate Duration: 4'
INSTRUMENTATION

3 Flutes (1 = picc)
2 Oboes
2 Bass Clarinets
2 Bassoons / 1 Contra
4 Horns
3 C Trumpets
2 Ten Trombones / 1 Bass Trombone
Tuba
3 Perc / 1 Timp
Piano
Strings
PROGRAM NOTES
A quick and energetic opener filled with lopsided grooves and coy asides, this fanfare was commissioned and premiered by the SF Symphony under MTT.