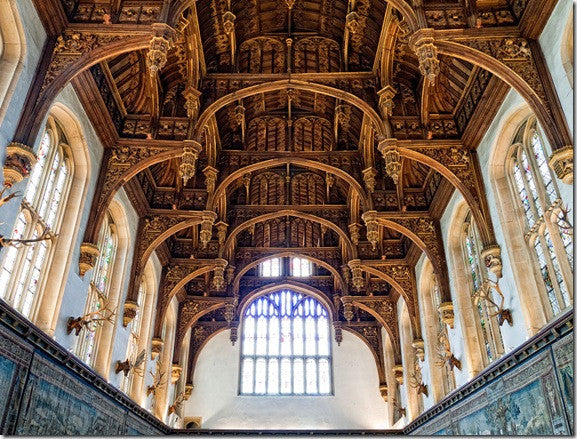 Auditorium
$ 95.00
for orchestra & electronica - Proceed to purchase if you would like to buy a study score.  
Conductor's Score and Performance Parts for RENTAL ONLY. Please send an email to info@aphramusic.com to request a rental application form.
Approximate Duration: 15'
PROGRAM NOTES
Auditorium begins with the premise that an orchestra, like a person, can be possessed.  The works haunts the orchestra with ghostly processed recordings of a baroque ensemble, with the electronic part comprise entirely of original neo-Baroque music created for the San Francisco Conservatory's Baroque ensemble conducted by Corey Jameson.  Essentially it is a work for two orchestras — one live, one dead.
There are several stunning works in the repertoire that approach old music, from Ravel's Le Tombeau de Couperin to Stravinsky's The Rake's Progress. This piece turns the idea on its head by using actual period instruments in an electronically processed manner that could never have been performed live: having the Baroque group swoosh onstage electronically, for example, and then play a beautiful chord and whip offstage like an apparition. The goal of the work is to explore not only the musical mannerisms of the Baroque and Classical periods, but also the unique sound of their instruments.
The work opens with that most standard of orchestral procedures, tuning, being interrupted by the phantom period ensemble. (Baroque tuning is a half-step lower than modern tuning.)  After this initial haunting, the two ensembles engage in a kind of musical Ouija board, in which musical riffs are traded across the void. This call-and-response builds into a decorated tune over an earthy groove. The dark  'techno boureé' that ensues is an exploration of dance music across the centuries, culminating in an ethereal finale that brings the two ensembles — like two kindred spirits — into resolution.
Video of the San Francisco Symphony performance can be found here: https://www.youtube.com/watch?v=pphzMKu924U
INSTRUMENTATION
2 Flutes
2 Oboes
2 Clarinets in B-flat
2 Bassoons
2 Horns
2 Trumpets in C
Timpani
Piano
Strings
Electronics