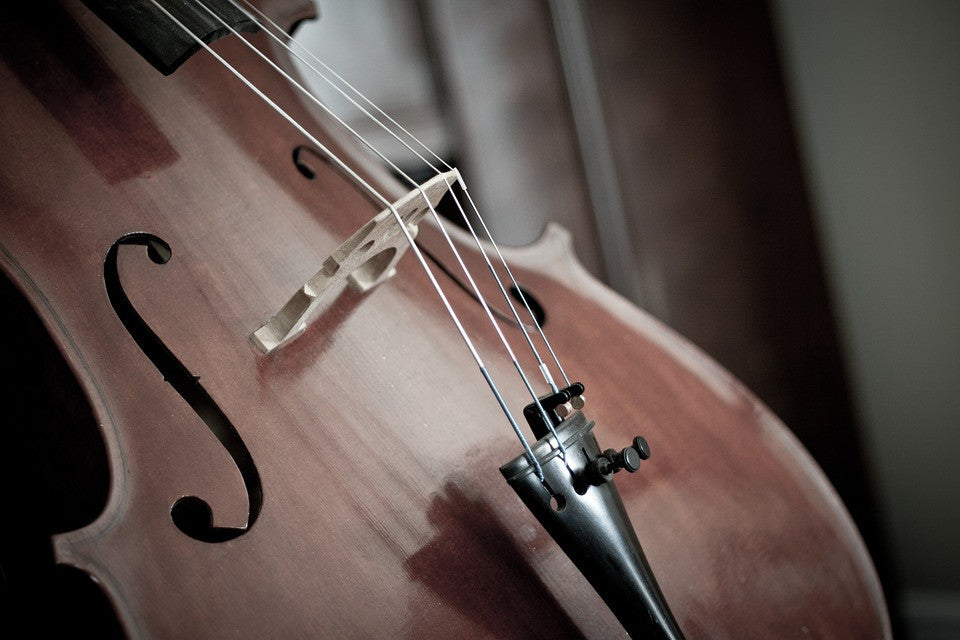 Cello Concerto
$ 125.00
For cello and orchestra - Proceed to purchase if you would like to buy a study score.  
Conductor's Score and Performance Parts for RENTAL ONLY. Please send an email to info@aphramusic.com to request a rental application form.
Approximate Duration: 25'
PROGRAM NOTES    
This cello concerto began with a friendship. Josh Roman is beloved by just about everyone who meets him, and I am no exception. Immediately apparent is his unusual combination of enlightened prodigy and everyman approachability (he's from Oklahoma). I noticed this when we first crossed paths in New York, where we were thrown together at the inaugural YouTube Symphony in New York to improvise an electro-acoustic duo at Le Poisson Rouge. That shotgun wedding left me mesmerized at his unmatched musicianship and technique, and soon I was composing a fiendishly difficult solo work for him to premiere on his series at Town Hall. He played it from memory. That experience proved to be a great warm-up for this concerto. That it is premiering in Seattle is especially meaningful, as it is his former home and also the home of my wife's family (they are the ones wearing cycling outfits in the audience). The piece begins plaintively, with Josh floating over a restless orchestra, and the lyricism only expands in the central slow movement. But by the final movement the rhythmic energy wins the day, and at one point Josh even plays with a guitar pick. This is, after all, the same fellow who played arrangements of Led Zeppelin at Town Hall, so I had to send him out with a bang. Many thanks to a dear friend, and to the Seattle Symphony for launching this new work.

INSTRUMENTATION    
2 flutes (2nd doubling piccolo & alto flute)
2 oboes
2 B-flat clarinets (2 doubling Bass Clarinet) 2 bassoons (2nd doubling contrabassoon)
4 horns in F
3 trumpets in C
2 tenor trombones bass trombone tuba
timpani
percussion (3 players):
finger cymbals, triangle, crotales, vibraphone, kalimba, almglocken, glockenspiel, tam-tam, suspended cymbal (4), piccolo snare drum, tambourine, bass drum, marimba, low Asian drum, woodblock, hi-hat, sandpaper blocks, 2 flexible switches, crash cymbals piano (doubling celesta) harp
strings