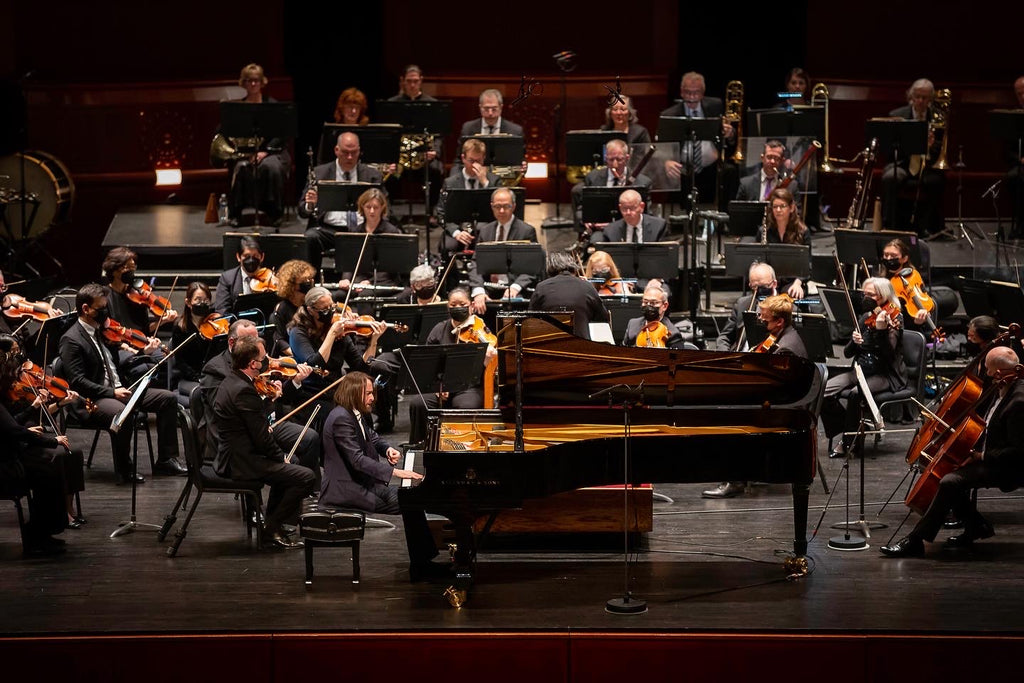 Piano Concerto
$ 125.00
For piano and orchestra - Proceed to purchase if you would like to buy a study score.  
Conductor's Score and Performance Parts for RENTAL ONLY. Please send an email to info@aphramusic.com to request a rental application form.
Approximate Duration: 27'
INSTRUMENTATION    
2 flutes (2nd doubling piccolo)
2 oboes
2 Bb clarinets
2 Bassoons
4 horns in F
3 C trumpets
2 trombones
bass trombone
tuba
percussion (3 players)
timpani
harp
piano solo
strings
PROGRAM NOTES
Writing this concerto was an especially poignant experience, as the piano was my first instrument and the one on which I pounded out my first compositions.
The concerto evolves through three distinct stylistic soundworlds. The opening movement has an almost Renaissance transparency, pairing the soloist's progressively more ornamented 4-part chorale with bard-like strumming pizzicato and reedy winds. After an invention-like cadenza for the soloist, the brass enters with much fanfare as the pianist reaches the lowest, most sonorous depths of the instrument.
The middle movement lurches a hundred years ahead, with the Romantically depressed soloist brooding apart from the orchestra. Radiant textures from each instrument family attempt to lift the soloist's spirits. It is only when the orchestra comes together in a lustrous tutti that it succeeds, and at this moment the soloist and orchestra finally play together.
Another fast-forward brings us to the more contemporary jazz-minimalist finale, alight with mercurial humor and lopsided grooves. The accumulation of quicksilver textures explodes in fanfares, with the opening chorale tune reappearing dramatically, and all musical elements spin together in the concerto's final minute.