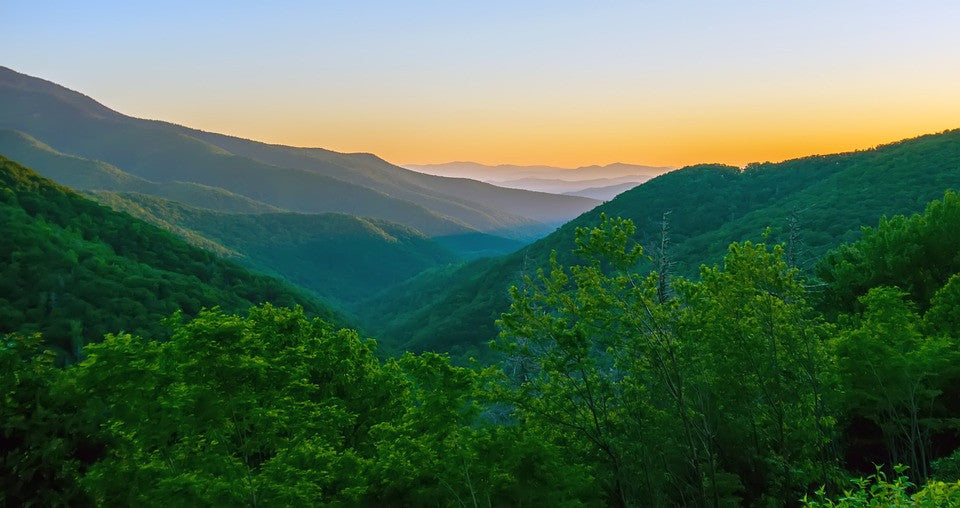 Rusty Air in Carolina - Band Version
$ 40.00
For wind ensemble - Proceed to purchase if you would like to buy a study score.  
Conductor's Score and Performance Parts for RENTAL ONLY. Please send an email to info@aphramusic.com to request a rental application form.
Approximate Duration: 12'
The memories are still vivid from a long-past summer in Brevard, North Carolina — where I spent several months at the music festival there as a teenager. Not only did the thick buzzing of cicadas and katydids always accompany the concerts there, but sometimes it was the music itself: on more than one occasion, I remember sitting on the porch of 100-year old Nan Burt and listening to the sounds of summer while she told stories from her long life. This venerable lady was introduced to me by the assistant conductor at the festival, Robert Moody, who would commission my first orchestral work. The work thus opens with "Nan's Porch," in which three orchestral clouds — each inhabiting a different harmony, register, and orchestration — hover in the heavy air, and they ultimately begin to meld together when the cicadas start their singing.

The climax of this movement sends us into "Katydid Country," when the ambience of the first movement evolves into a bluesy, rhythmic tune. The clicks of the katydids become a beat track over which the orchestra riffs on a simple tune inspired by old-time blues. Soaring in the strings over the last breaths of the blues tune, a long-lined melody moves us into "Southern Midnight." The three distinct textures from the opening return, but now each is brought to life by a phrase of the melody. The hot, Southern dawn that follows is, both sparkling and heavy, with the air made rusty again by the buzzing cicadas (popularly called locusts). The bluesy tune begins to creep back into the middle register, while above and below figuration buzzes about in different tonalities.