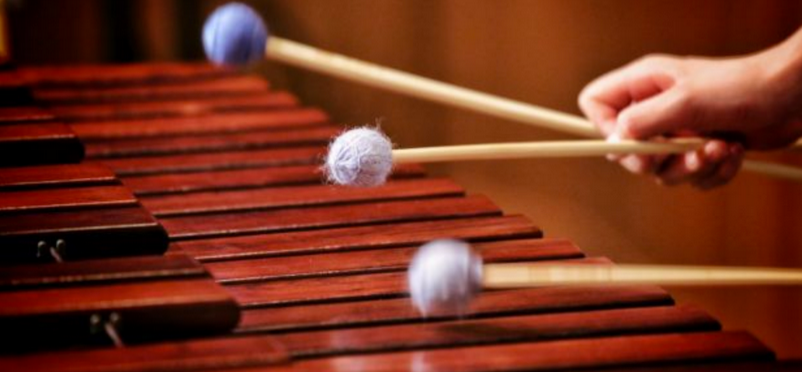 Sideman - for Band and Percussion
$ 95.00
for Wind Ensemble and Percussion Soloist - Proceed to purchase if you would like to buy a study score.  
Conductor's Score and Performance Parts for RENTAL ONLY. Please send an email to info@aphramusic.com to request a rental application form.
Approximate Duration: 15'
Featuring percussion as a solo instrument is akin to showcasing a chameleon. The basic premise of "one instrument per human" shatters when the soloist is able to jump from one sound to the next, and this gives rise to novel musical possibilities regarding foreground and background. While we often think of percussion bombastically (hence "percussion battery"), the opportunities to blend-in abound, whether through quiet instruments or gentle playing. 

That premise underlies Sideman, which begins with the percussionist residing in that wonderful 'midground' grey area. The opening metallic percussion evolves to a miniature 'woodblock drumset,' and it is not until a third of the way into the piece that the player becomes more assertive. Fractured jazz harmonies explode out of the band in tight coordination with the band. The calmer middle movement features a lyrically virtuosic passage for vibraphone and crotales simultaneously, with the prayer bowls of the opening returning meditatively. A seamless transition on tapan, a Bulgarian drum, takes us to the frenetic finale, when rhythms inspired by drum 'n bass electronica overtake both soloist and ensemble.