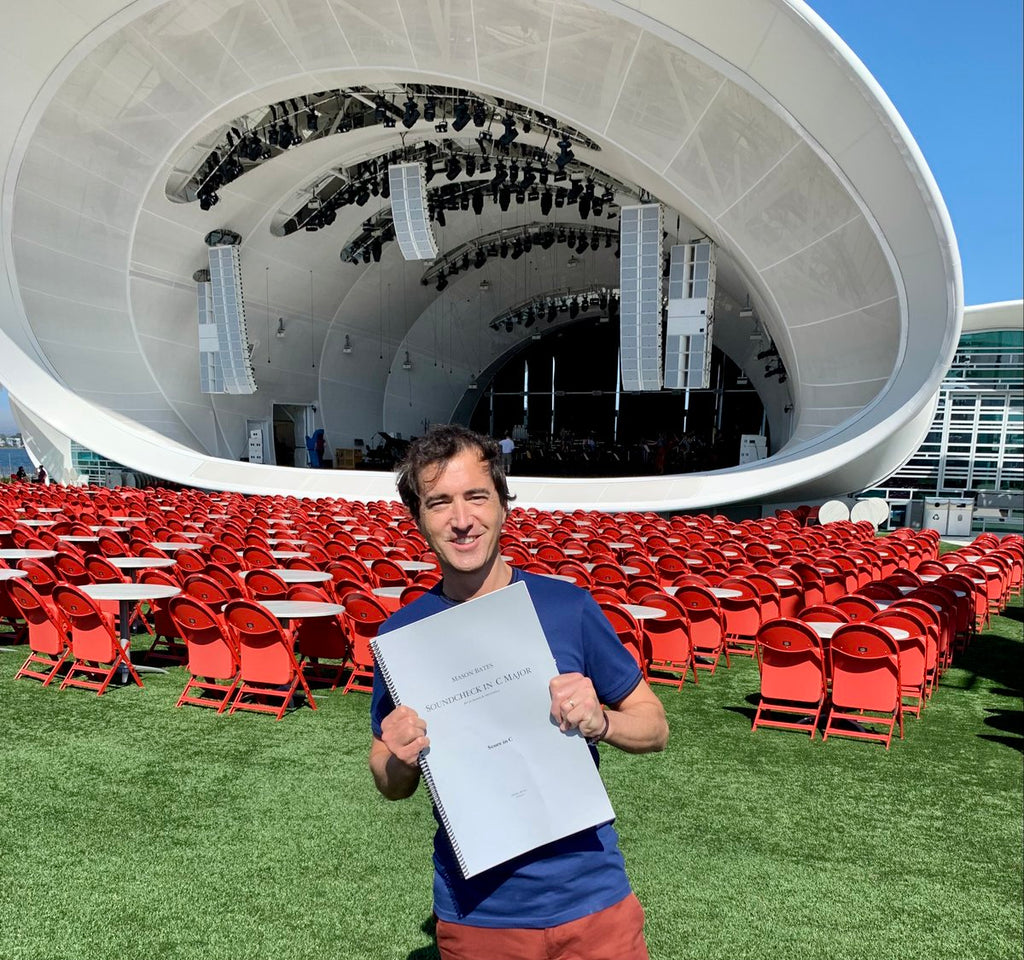 Soundcheck in C Major
$ 60.00
Conductor's Score and Performance Parts for RENTAL ONLY. Please send an email to info@aphramusic.com to request a rental application form.
orchestra & electronica - Approximate Duration: 5'
PROGRAM NOTES
The birth of a new concert hall occurs so rarely that it always calls for special celebration and, often, a new work to christen it.  When the San Diego Symphony unveiled its architectural masterpiece The Shell, they invited me to compose a piece to show off the new space, the superb orchestra, and the cutting edge sound system.
Soundcheck in C Major is a fanfare animated by sonic effects.  The opening shimmering chords echo electronically and then fly over the audience, tentatively testing the concert hall, before the orchestra builds to a resonant unison.  A resolute march ensues and then evolves into a quicksilver passage showcasing solo players, before soon building back triumphantly to the opening sonorities.
This short work is equally informed by the textural brilliance of Wagnerian overtures, the psychedelic sound design of Pink Floyd, and the famous THX 'sound test' that once kicked off many a night at the movies.
INSTRUMENTATION


2 flutes 
2 oboes 
2 clarinets 
2 Bassoons
4 Horns in F
3 Trumpets in C
2 Trombones
Bass Trombone
Tuba
Timpani
3 Percussionists
Piano
Laptop
Strings