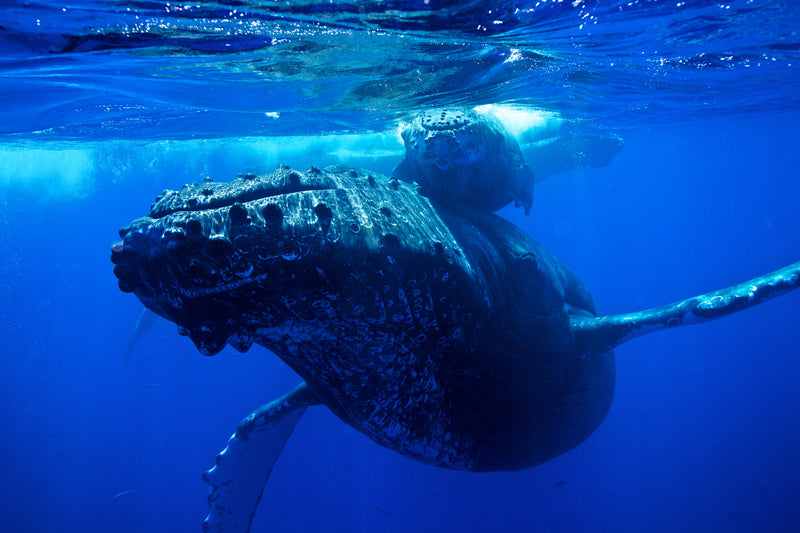 Whalesong
$ 50.00
Conductor's Score and Performance Parts for RENTAL ONLY. Please send an email to info@aphramusic.com to request a rental application form.
orchestra & electronica - Approximate Duration: 5'
Co-commissioned by BBC Radio 3 and first performed by the Southbank Sinfonia, conducted by Kwamé Ryan at the Royal Albert Hall on 23rd July 2022
Dedicated to Sir David Attenborough
Program note
Whalesong celebrates the majesty and power of Earth's largest animals. The piece integrates recordings of Whalesong into a symphonic narrative about a lone whale, represented by a solitary horn in the opening, that ultimately reunites with its pod in the soaring finale. Commissioned by BBC Radio 3, Whalesong is dedicated to Sir David Attenborough in admiration for his lifelong efforts to help us better understand the natural world.

INSTRUMENTATION


2 flutes (2nd doubling piccolo and alto flute)
2 oboes (2nd doubling English Horn)
2 clarinets (2nd doubling Eb Clarinet)
2 Bassoons (2nd doubling Contrabassoon)
4 Horns in F
3 Trumpets in C
2 Trombones
Bass Trombone
Tuba
Timpani
3 Percussionists
Piano
Harp
Laptop
Strings